Home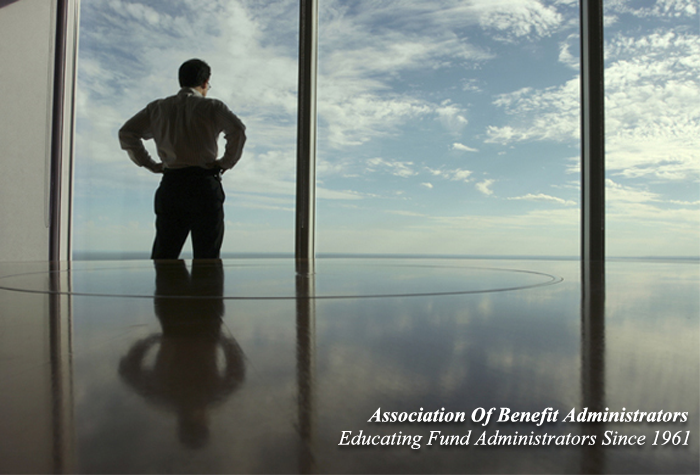 Welcome to the official website for the Association of Benefit Administrators Inc. Founded in 1961, the Association conducts educational conferences, sponsors a newsletter, and hosts luncheon meetings with guest speakers on many topics important to our members.
We lost a truly great one.
It is with profound sadness and very heavy hearts that the
Association of Benefit Administrators announces the passing of
ABA President Dr. Thomas James Mackell, Jr.
on Sunday night (10/9/16) after a heroic battle with cancer.
This may come as a surprise to many. True to his character, he absorbed the problems of those he cared about as he kept this very personal challenge private. He was surrounded by his wife, Eileen; his family; and the love of many friends.
Tom's commitment and years of dedication to the ABA have been instrumental in providing a professional source of information to Fund Administrators in their daily management of health, welfare and pension funds.  It is difficult to express how much Tom will be missed by those in our organization.
Labor Leader Observations
"The materialism of the labor movement has never appealed to me.  It is the idealism of the labor movement which has been the inspiration of my life.  It has not been alone to raise the worker's wage and shorten his hours; it has not been alone to improve housing conditions, not to better his educational facilities; nor even to give him access to realms of art and science from which has too long been debarred.  No:  What I have striven to gain for the workers of America and, so far as I could of the world, is that bright and better and happier day for which you and I have been working.  My endeavor has been to enable to worker to attain the complete human idea."
   -Samuel Gompers
---
 "Because of the wage and wealth gap, America is becoming edgier, angrier and meaner.  Until we ease the growing gap in work, wages, and wealth, we will be reading more dispatches from a wounded nation – more militia movements, more bombing, more hate crimes, and more of the quiet anguish of Americans losing their sense of a common destiny and a common purpose.  America will become more like the trouble spots where we send our sons and daughters to keep the peace.

So what can we do about it?  Of course, American business must change and American government must change.  But American labor must also change.  That is why I ran for President of AFL-CIO, and that is why I won.  Here's the truth:  The weakness of labor encourage employers to take the low road.  And only by rebuilding our strength can we bring American business back to the high road of wages.  That is why I am challenging every union to put millions of dollars into organizing from the sunbelt to the rustbelt and from health care to high tech.  That is why we are pouring money and people into rebuilding our grassroots political strength.

  'What does labor want?' 

'More.'  That's what Samuel Gompers said when he was asked nearly a century ago, 'What does labor want?'  Many of you know his words well.  'More schoolhouses and less jails,' he replied, 'more books and less arsenals, more learning and less vice, more constant work and less crime, more leisure and less greed, more justice and less revenge.'  It was an eloquent statement of values trade unionists still hold dear.  And what do working Americans want as we draw close to a new century?  What we want is to work together to build an America that holds true to the values we honor in our homes and in our houses of worship.

Our idea of a just society is one in which honest labor raises a standard of living for all, rather than enormous wealth for a few.  And our notion of a moral nation is one which cares for its young, its old and its poor and leaves the rich to fend for themselves.
   -John J. Sweeney; October 3, 1996
This website has been viewed 51831 times 
---